At TGRP Solutions, we are committed to bettering our community. As part of that, we encourage our employees and consultants to support organizations that they care about, and we offer opportunities to get involved with nonprofits that TGRP cares about too.
In fact, we've recently launched a campaign to remind our TGRP employees, consultants, clients and friends what we are about: #TGRPCares. We'll be sharing more about that very soon!
It's easy to say we care, but it is important to us that we actually put those words into action. We enjoy making a difference, but we also realize that sharing what we do is just as important. Positivity spreads!
So, in that vein, here's a recap of some of the ways we tried to have a positive impact here in the Denver area between January and March 2023:
Assembly of Girls Inc. of Metro Denver STEM boxes | January 2023
To start the year off right, TGRP Solutions consultants and internal employees assembled STEM boxes for Girls Inc. of Metro Denver's thINC Outside the Box kits. The boxes contained STEM curriculum and supplies for hands-on activities to be delivered to schools and girls around the area. Girls Inc. partners with schools and community organizations to provide mentoring and programming to equip girls to navigate barriers and grow up healthy, educated and independent.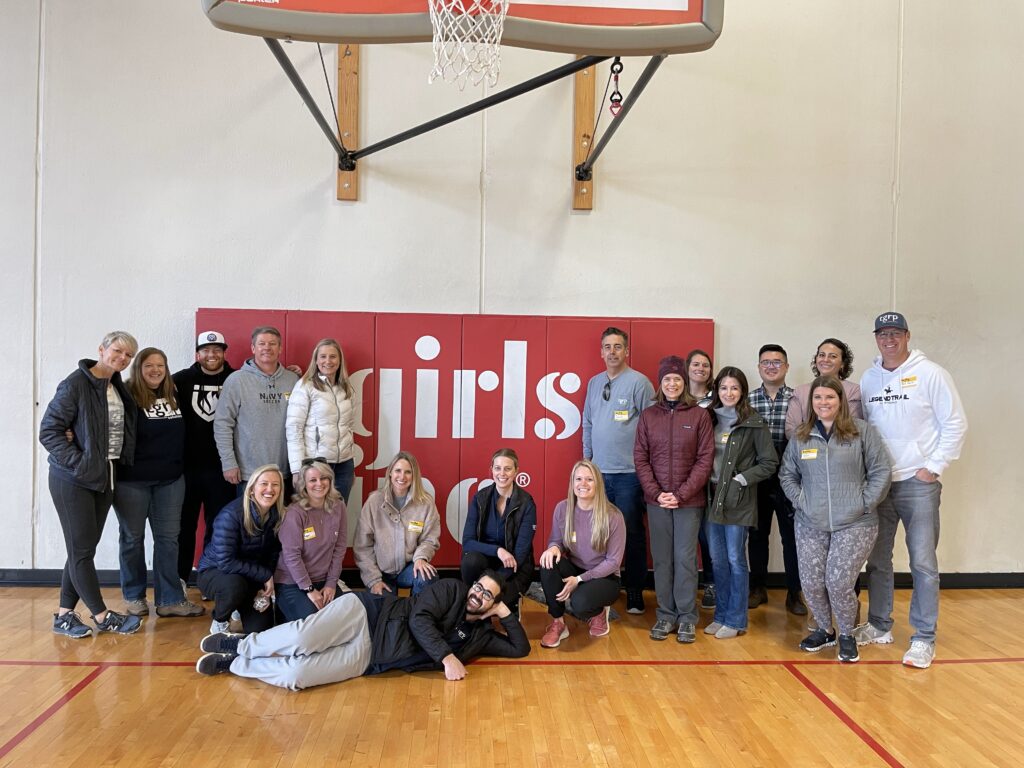 Colorado UpLift Career Fair | March 2023
Colorado UpLift is an amazing organization that introduces urban students to positive and caring adults who offer them support and guidance to finish high school, go to college, overcome challenges, prosper economically, and achieve their potential. In early March, Colorado UpLift hosted a career fair to share information with Colorado UpLift students/mentees about the importance of education and numerous career possibilities. TGRP Solutions had a table at the fair and was able to talk with these young people about accounting and finance jobs in the Denver metro area and how to pursue this path.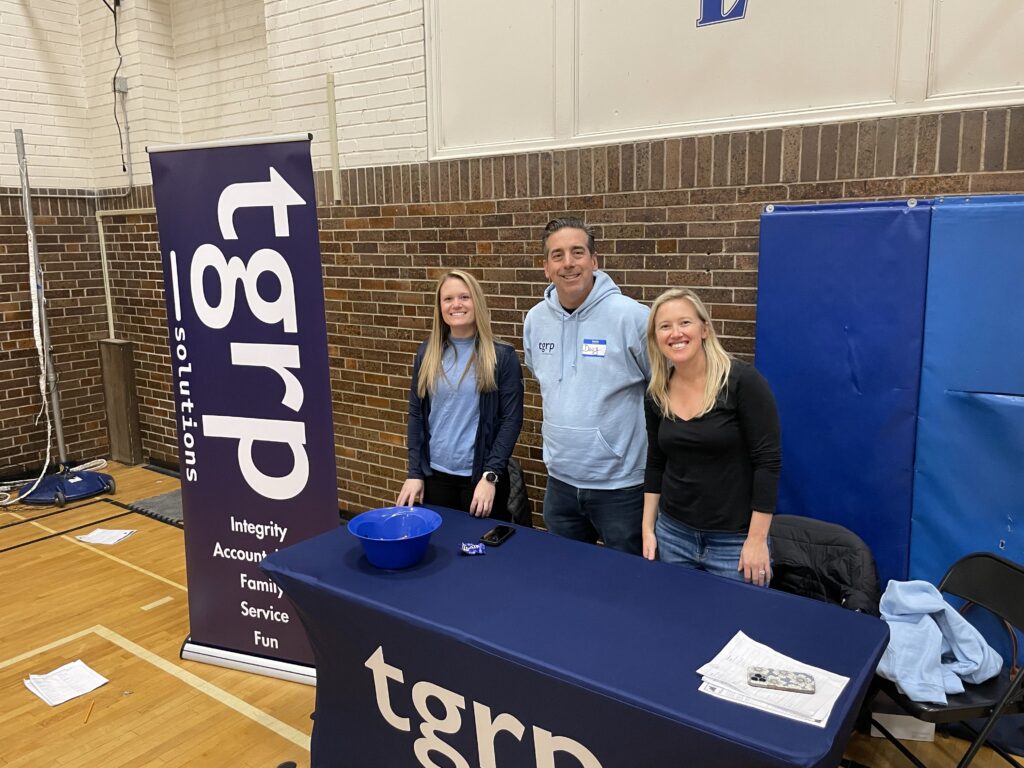 Chatfield Unified Basketball March Madness Tournament | March 2023
TGRP Solutions founder Mark Reister has been involved with the Unified Special Olympics Basketball program since 2000. He has been the head coach for the Chatfield High School Unified Special Olympics Basketball team and most recently the Mullen High School Unified Special Olympics Basketball team. Every year, this program hosts a March Madness tournament for Unified players, and TGRP Solutions is always involved too. Over 350 athletes on 30 teams enjoyed the fun, along with 100 Unified partners and 30 volunteers from TGRP and elsewhere. TGRP is a sponsor of the event, providing food, drinks, supplies and tee-shorts for the athletes. Steel-T was also a sponsor.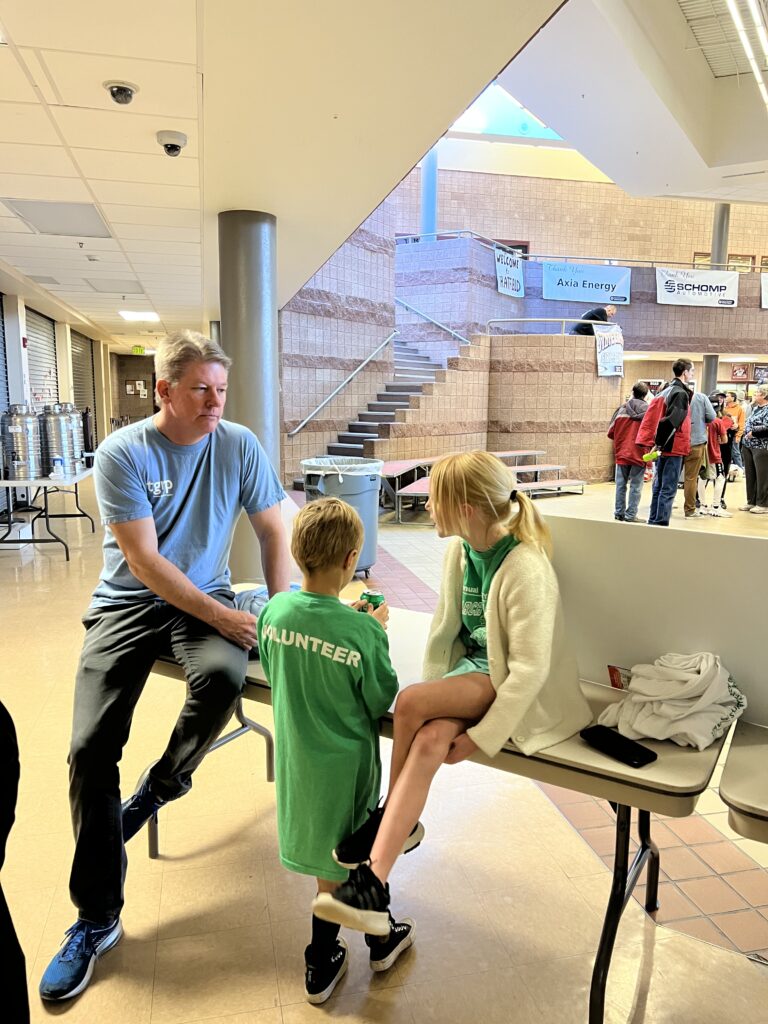 Volunteer Time Off Program is Official!
This year, we officially created a Volunteer Time Off program that gives all TGRP employees 16 paid hours a year to spend time helping nonprofit organizations that matter to them, either on their own or with other TGRP employees. They might choose one or more of the events that TGRP participates in (like the above) or something else on their own. Our goal is to help TGRP employees find time to give back and bring our people together!
Honored to Give Back
We have the chance to make a difference and feel honored to be able to do that. Fortunately, the people we hire into the TGRP family seem to share that same commitment to giving back.
We look forward to doing more in 2023, and we'll be sure to keep you posted here on the blog about our giving back activities! Be sure to check out our December 2022 Giving Back Spotlight too.