MEET THE TEAM
We are a team of dedicated professionals, ready to do what ever it takes to help your business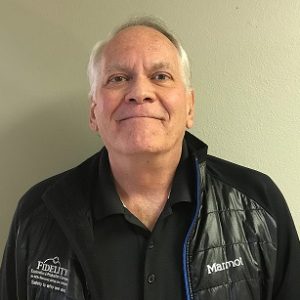 Mike Beckage
Outsourced Services Manager
TGRP Solutions
Meet Mike
In 2018, Mike Beckage joined TGRP Solutions as an Outsourced Business Services Manager. He has more than twenty- five years of experience in the oil and gas industry for both large public companies as well as privately owned small business'.  His career started at KN Energy which is now Kinder Morgan, where he worked in Joint Interest Billing for three years.  After leaving KN Energy, he worked primarily for public companies in a variety of roles including full cycle corporate accounting, SEC reporting, budgeting & planning, marketing and business development. He was also a member of the M&A team that acquired over $800 million in Oil and gas assets. Mike's role there was to model acquisitions for Corporate Board presentations.
Mike graduated with a Bachelor of Science degree in Accounting and Finance from the University of Northern Colorado in Greeley.   He attended high school locally at Cherry Creek and now lives just a stone's throw from his alma mater.
In Mike's free time he enjoys golf, volunteering and spending time with his family.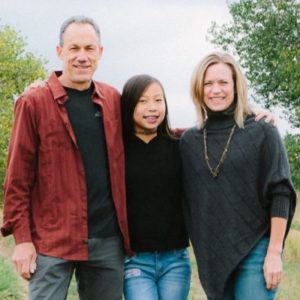 Alisa Copeland
Consulting Senior Manager
TGRP Solutions
Meet Alisa
Alisa Copeland is a Consulting Senior Manager for TGRP. She has more than 25 years of experience in a variety of industries, including oil and gas, banking, and manufacturing.  She has served as the controller for smaller businesses and managed financial reporting, corporate accounting, SEC and other regulatory compliance for both small and large Denver-based companies.
Alisa graduated with a Bachelor of Science degree in Accounting from the University of Colorado at Boulder.  She began her career as an auditor with Coopers & Lybrand.  Alisa is a Certified Public Accountant in the State of Colorado.
Alisa grew up in Colorado and enjoys riding her bike and spending time with her family in the mountains.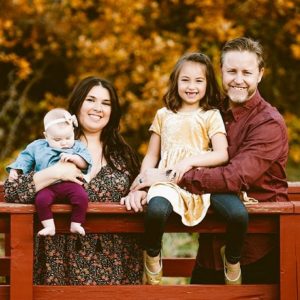 Nikki Gubi
Business Development Executive
TGRP Solutions
Meet Nikki
Nikki Gubi is a Business Development Executive who brings 10 plus years of business development experience within the Colorado market. She graduated from the University of Northern Colorado where she obtained a double Bachelor's degree in Communications and Journalism. Nikki also sits on the Board of Directors of Mile High SHRM where she manages the volunteer team.
Nikki prides herself on building and maintaining strong relationships with her clients and attributes her success in the industry to those relationships she has built. She is a true business partner who researches the market to stay up to date on information in her demand area to help keep her clients one step ahead. She also understands the importance of collaboration and teamwork.
Outside of the office, Nikki likes to spend time in the mountains with her husband, 2 daughters, and puppy. She also enjoys skiing, hiking, and home improvement projects.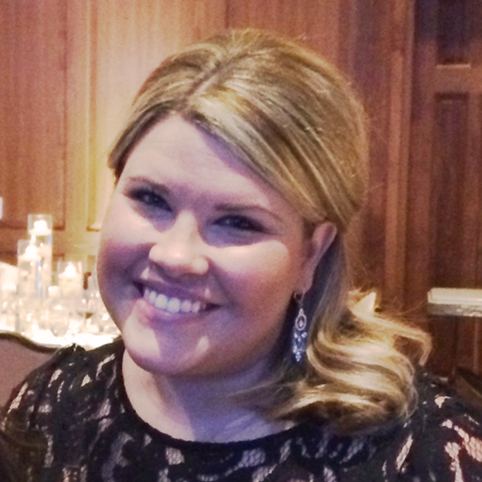 Katie Halbach
Operations Manager
TGRP Solutions
Meet Katie
Katie joined TGRP Solutions in 2011 after graduating from the University of Colorado with a degree in Marketing. She decided that recruiting would be a good fit because of her strong relationship building and communication skills. Katie's goal at TGRP Solutions is to work hard in finding the right fit for her clients, while also helping individuals find rewarding careers that suit their needs. She enjoys meeting new people and looks forward to building new relationships with strong accounting and finance professionals.  Katie is a Colorado native and has lived in Colorado all of her life. She enjoys traveling, spending time with family and friends, and skiing.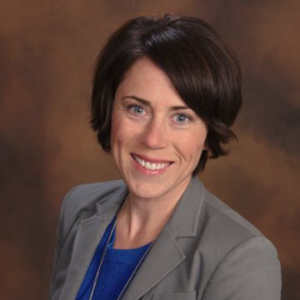 Dana Hunt
Consulting Manager
TGRP Solutions
Meet Dana
Dana Hunt joined TGRP Solutions as Consulting Manager in 2018. She began her accounting career with Insero & Company, CPAs in Rochester, NY. She is an active CPA and obtained her Bachelors of Science in Accounting, graduating Summa Cum Laude, from St. John Fisher College. Dana has served as Controller for growing middle-market companies, managed and streamlined corporate accounting, operational accounting and finance teams through refinancing, acquisitions, system upgrades and implementations. Dana is experienced with a variety of transactions and industries including mining, health care, logistics, venture capital, real estate, wholesale distribution and manufacturing.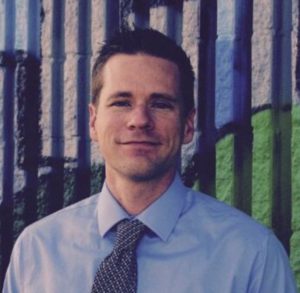 Daniel Lienemann
Consulting Manager
TGRP Solutions
Meet Daniel
In 2016, Daniel Lienemann joined TGRP Solutions as Consulting Manager. He has more than nine years of experience in a variety of industries, including real estate, airlines, mortgage, technology, distribution and small business.  His career started at Deloitte, with a total of four years of public accounting background.  He has worked with both publicly traded and privately held companies.  He has served as the interim controller for a small distribution business, managed financial reporting, SOX reporting and testing, facilitated BPO transitions and streamlined operational processes throughout his career.  He also spent time working in Finance working in Financial Planning and Analysis, forecasting and budgeting for two businesses with over $150 million in annual revenue.  Most recently he worked as an Operations Manager for a previous start-up consulting firm in the Dallas market.
Daniel graduated with a Bachelor of Science degree in International Finance and Accounting from the Texas Christian University, as well as a Masters of Accountancy.  He also earned his CPA License and is licensed in both Colorado and Texas.
Daniel grew up in Nebraska and spent most of his professional career in Dallas, Texas.  He's recently relocated to Denver and is taking full advantage of living near the mountains by skiing and hiking in his free time.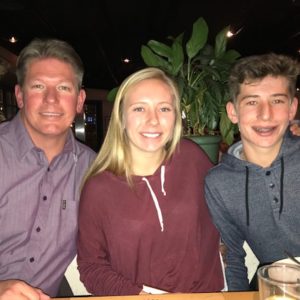 Jim Lockhart
Managing Director of Consulting
TGRP Solutions
Meet Jim
Jim Lockhart is Partner and Managing Director of Consulting Services for TGRP Solutions. He is responsible for originating, executing and managing the company's business consulting, staff augmentation, fractional back office, and professional placement service offerings.
Jim has over 20 years of accounting, corporate finance, recruitment and operational experience.  He started his career in public accounting with Ernst & Young where he served as a Manager within their Real Estate Advisory Group focused on accounting, tax and advisory services.  From there, he was an AVP at BetaWest Ltd. (An affiliate of Credit Suisse First Boston (CSFB) – Real Estate Merchant Banking Unit) a full service national and international real estate asset management company.  Moving from commercial real estate to residential real estate, he then served as the VP of Finance for John Laing Homes until the economic downturn in late 2000.  At that point he stepped into the accounting & finance outsourcing and placement industry working for Two Degrees/Slalom Consulting and Parker & Lynch where he was responsible for originating, executing, and managing senior level professional service lines.
Jim attended the University of Wyoming and Western State University, has a BA in Accounting and holds his CPA license in the state of Colorado. He is a father of two and enjoys spending time with his family camping, skiing, fishing and biking.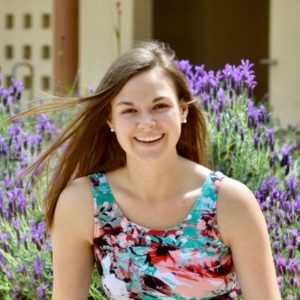 Savannah Mellberg
Financial Recruiter
TGRP Solutions
Meet Savannah
Savannah Mellberg is a Financial Recruiter whose professional experience as an accountant gives her a unique perspective when working with clients and candidates. She graduated in 2018 from Scripps College in Claremont, California where she obtained her BA in Economics and Studio Art. Savannah is also the Chair of the Denver Gift of Life Young Professionals committee and plans to join Denver Junior League in the summer of 2019.
Savannah is eager to build her career as a recruiter with TGRP and form lasting relationships with candidates and clients alike. She truly values the impact she can make as a recruiter when she is able to find her candidates the perfect role.
Outside of the office, Savannah enjoys all things cooking and baking, rock climbing, skiing, and running.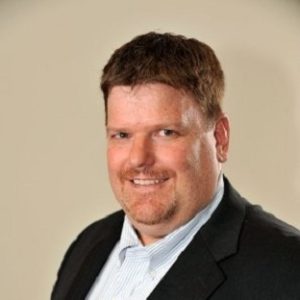 David Moragues
Consulting Manager
TGRP Solutions
Meet David
David Moragues has more than 20 years of accounting experience in a variety of industries that include mining, food and beverage and telecom.  He has experience in corporate accounting management of both public and privately held companies holding roles from Corporate Accounting Manager to Controller.  He has accounted for companies in both US GAAP as well as IFRS and is familiar with making conversions between them.  He has managed accounting departments with oversight of General Ledger, Financial Reporting, Accounts Payable, Accounts Receivable, Asset Management, Inventory Tracking and Payroll.
David received his Bachelor's degree in Accounting from the University of Northern Colorado.  He went on to get his Master of Business Administration's degree in Finance and Accounting from Regis University.  Dave is a Certified Public Accountant in the State of Colorado.
David lives with his wife and son in Littleton, Colorado and can be found rooting for his son's youth sports teams throughout the south metro area.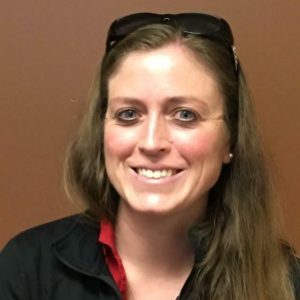 Cindy Renker
Senior Consultant
TGRP Solutions
Meet Cindy
Cindy joined TGRP in November of 2018, bringing over 12 years of industry experience.  She has experience in both large corporations and small businesses including a variety of different industries such as telecom, electronics and government.  Cindy really enjoys digging into the details and has areas of expertise in: month-end close, reconciliations, revenue/billing, process improvements, project accounting and systems integration.
Outside the office Cindy enjoys spending time with her family and traveling.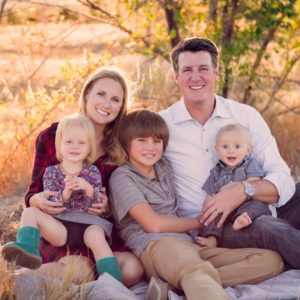 Mark Reister
President
TGRP Solutions
Meet Mark
Mark brings 15 plus years of recruiting and consulting experience within the Colorado market. After graduating from the University of Colorado with a degree in Finance, he worked a few years with a large Denver based Energy company within their Risk Management group. He found the work extremely interesting, but decided his skills would be better suited within the professional services world. Mark began his recruiting career with a regional accounting and finance recruiting and consulting firm where he spent over 5 years building relationships and understanding what clients and candidates really need.
Chasing the American Dream, Mark realized that there is a good way to do things and there is the "best way" to do things. With this he founded TGRP Solutions in 2010. He began his dream of building a company that would meet and surpass expectations of his clients and candidates. Mark loves that his job allows him to meet so many wonderful people and looks forward to the opportunity to continue to build life-long relationships and friendships.
Outside the office, Mark loves spending time with his beautiful wife, Sarah, his energetic fifteen-year-old son, Drew, and his sweet daughter Natalie and son Benjamin . He also enjoys travel, playing golf, and spending time in the Colorado outdoors. Mark is also in his 15th year of coaching his Special Olympics basketball team at Chatfield Senior High.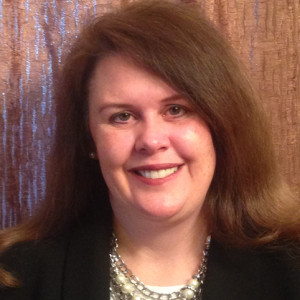 Susan Sowl
Consulting Director
TGRP Solutions
Meet Susan
Susan Sowl is currently Consulting Director at TGRP Solutions, a Denver based Professional Services and Recruiting Company.  She received her Bachelors and Masters in Accounting from the University of Denver and is an active CPA.  She began her career in public accounting at PriceWaterhouseCoopers and held executive level controller, director of accounting and compliance positions at multiple high technology companies, including: Convergent Group (acquired by Schlumberger), Voyant Technologies (acquired by Polycom), tw telecom (acquired by Level 3) and Trizetto (acquired by Cognizant).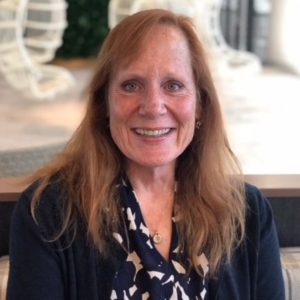 Mary Ann Spence
Senior Consultant
TGRP Solutions
Meet Mary Ann
Mary Ann joined TGRP Solutions in February 2018. She brings her extensive knowledge in Finance and IT applicable to various industries and business types. Her background is diverse, having worked in Restaurant Accounting (Bennigan's and Steak&Ale Corporate), Big 4 Consulting (KPMG / BearingPoint), and Retail (Gap, Inc. Corporate Shared Services).
Mary Ann has provided leadership at the Manager and Director levels, working with cross discipline teams to seek and implement solutions to existing problems. She has over 20 years of Finance and Accounting project management and systems implementations experience. Mary Ann has been recognized for delivering quality results, leading teams through challenging situations and excellence in leadership.
Mary Ann is new to the Denver area, and enjoys getting outside as often as possible and exploring new places with her husband, Randy.
Briana Stanek
Senior Accounting Consultant
TGRP Solutions
Meet Briana
Briana joined TGRP Solutions in 2016 as a Senior Accounting Consultant.  Briana brings a variety of experience from both a corporate environment to that of a small business organization.  She decided to become a permanent consultant so that she could focus on process improvements within many organizations as well as project based work. Briana is great at coming into a company and completing the tasks at hand. Her specialties include month end close, account reconciliations, general ledger clean up, revenue/billing process, cost analysis and process improvements.  Briana loves problem solving and is calm when it comes to stressful situations and strict deadlines.
Briana has lived in Colorado for the past 20 years and enjoys the outdoors.  She enjoys spending time with her friends and family and hopes to one day, finish her screenplay.